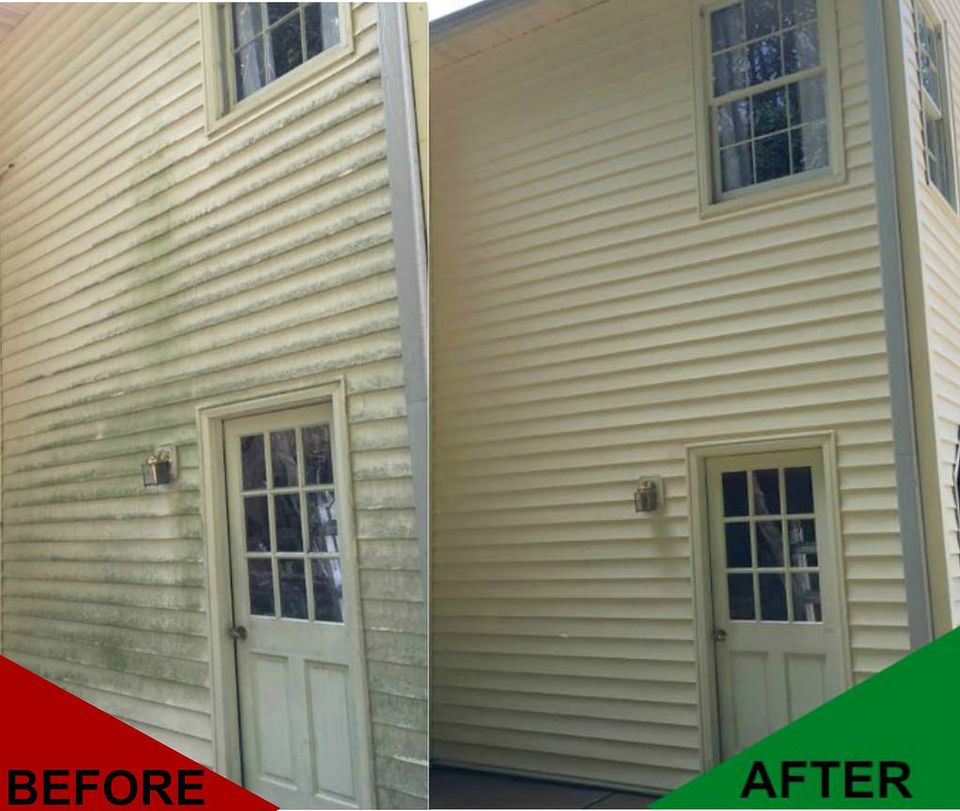 House

Pressure Washing
T.A.'s High Pressure Cleaning is an affordable and reliable safe pressure washing company located in North Carolina


Our homes are our number one asset, so leave it to the professionals, with inexperienced contractors or house washing companies you are risking your most expensive investment. Call T.A.'s High Pressure Cleaning and find out why we should be your number one choice to restore the exterior of your home or property specializing in "head to toe" exterior home washing. From the roof cleaning to the patio washing/enclosures and everything in between. Including window cleaning, gutter cleaning, patio cleaning, driveway/sidewalk cleaning, and our most popular service, soft wash roof cleaning. You will be amazed at the difference and value having a clean home can do.

So no matter if it is Dirt, Algae, Mold & Mildew Growth, or Rust Removal These are a handful of the unsightly contaminants that can ruin the exterior of your home or building. We can safely remove these contaminants with our expert house washing service that poses no risk of damage to your home's exterior or landscaping. We clean all types of surfaces including siding, stucco and much more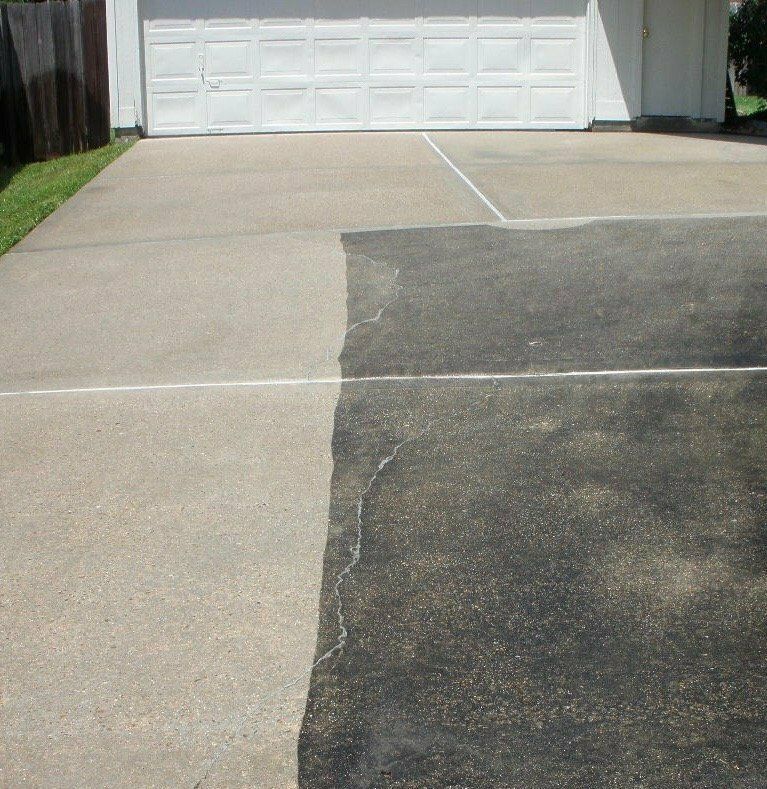 Driveway

Cleaning


Driveway wear and tear can make a house look untidy. With T.A.'s High Pressure driveway cleaning services we can bring your driveway back to looking presentable.

Do you have oil stains where your car or a previous car is parked? We can remove this and other marks like tire scuffs and more. Your driveway is a common area and because of this the wear and markings it holds is constant and plenty. We can clean your driveway to make it a pleasure to drive on, as well as lifting the overall appearance of your yard, making it look lovely and fresh.

Your driveway is one of the first thing people see when approaching your house, so why not make it presentable and attractive! Why not have it be a feature that really represents you and your house? We offer the best in high pressure driveway cleaning and can make your driveway look brand new- an excellent alternative to actually getting a whole new one!
Rust Removal Cleaning


T.A.'s High Pressure Cleaning has the answer to removing horrible orange rust stains from driveways or sprinkler rust stains on the house? We can clean battery acid and fertilizer stains.

Rust removers currently on the market contain acids that "eat" the concrete. They strip the concrete of its cement paste and create a micro-aggregate or "etched" surface surrounding the orange acid burn, permanently ruining your surface. The fertilizer that you commonly apply to your lawn is also a major culprit of rust stains on concrete. These types of stains are even more difficult to remove than normal iron stains because of the makeup of the fertilizer. T.A.'s High Pressure Cleaning can even get out the toughest of these stains.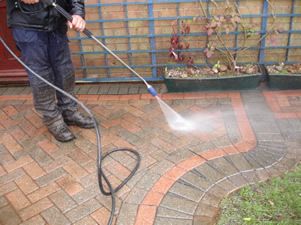 Patio Pressure Cleaning


When it comes to finding someone  to return your hardscapes to their original condition, our experience is second to none that will exceed your expectations. With well over 3 decades of experience in patio and hardscape cleaning, you can trust us to provide you all cleaning solutions.

The key to high pressure cleaning is to kill the algae, mold and mildew all the way down to the root. This will allow your surface to stay cleaner for longer. Simply blasting away the top layer with a high pressure cleaner leaves behind living spores which quickly take root and re-infest the area!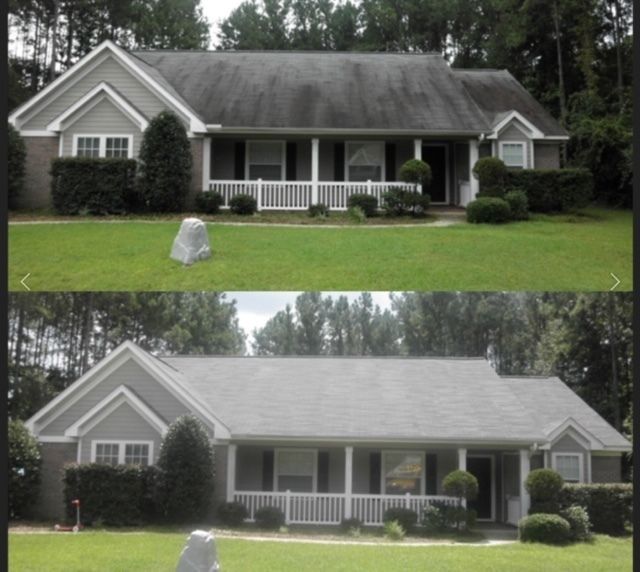 Roof Cleaning
Dirty roof? Sometimes you may wonder what those black streaks on your roof are from.  It is a type of algae that thrives in humid and warm climates such as our beautiful North Carolina weather. Rain then spreads the algae down the roof causing the black streaks. The black streaks are very likely to harbor a number of molds or fungi. On the northern exposure of the roof there is a better chance of survival because that portion of the roof is the last part to dry after a rain or morning dew.

Roofs are commonly replaced due to their appearance. Our roof cleaning process is a soft wash that will not damage the roof surface.
  If your roof has black stains, dirt, leaves, mold and mildew, T.A.'s High Pressure Cleaning can take care of it.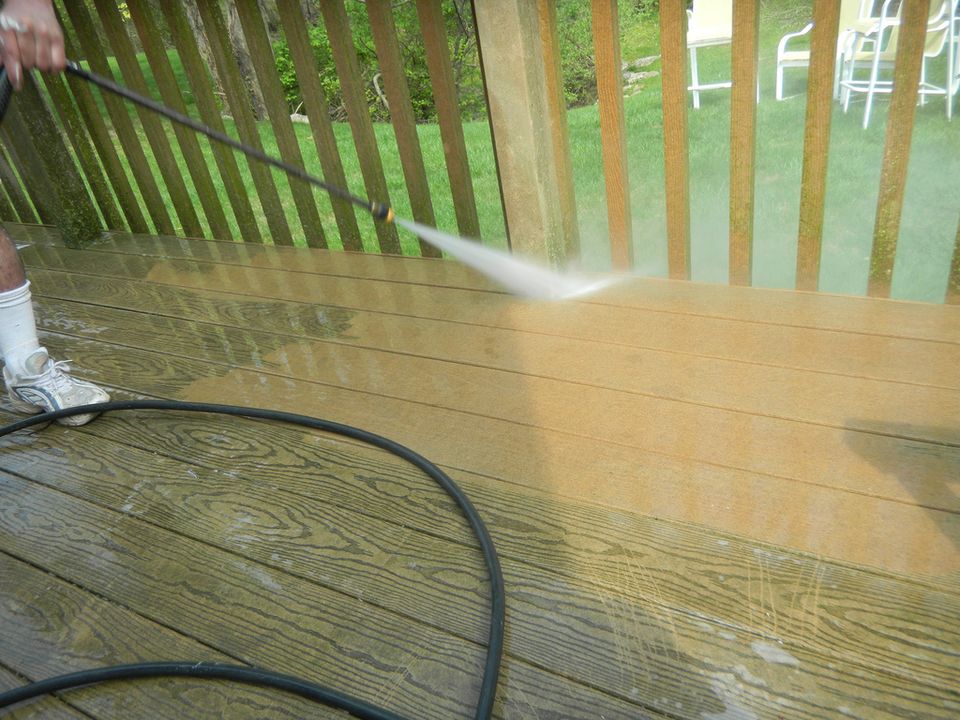 Deck Cleaning


North Carolina residents appreciate that we can sit out on our decks and patios all year round entertaining, barbequing and enjoying family times. Our decks and patios are exposed to the elements, dirt and grime throughout the year.

T.A.'s High Pressure Cleaning will bring wood and vinyl surfaces back to life. When we complete a job our customers are left happy and satisfied, that is our guarantee to you. With our expertise in deck cleaning they will looked like they have been restored to their initial build.